Wine cellar under stairs
The space under the staircase is usually an unused and unloved area. We recommend using the space for storage. An even more brilliant idea is to use the space for wine storage.
Tailored interior design
If you have an unused space under your staircase and need some wine storage ideas, we can help you with an interior design solution. In cooperation with our interior design consultant, we can assist you with the interior design and how to choose suitable wine racks.
We have a large selection of wine racks, but for wine storage under a staircase, we specifically recommend the wine racks series Winerex and Caverack.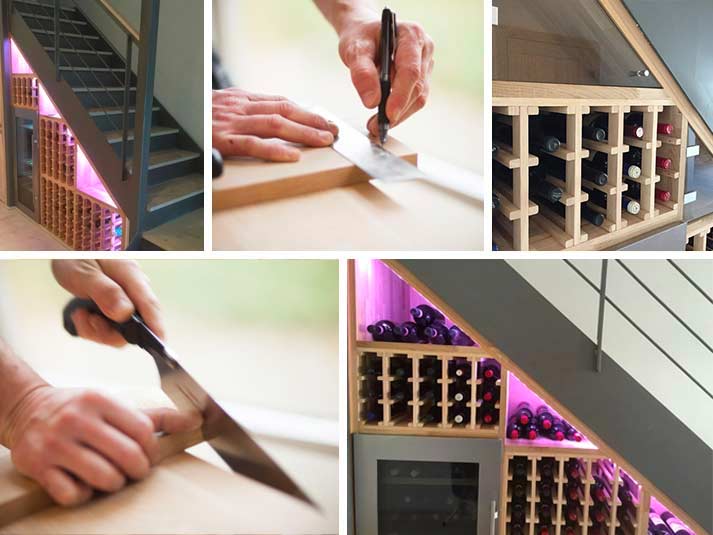 Get a free proposal
Our wine decor consultants would be happy to draw a free and unbinding design proposal for your wine storage.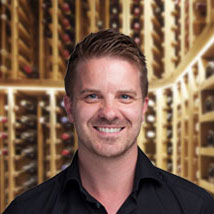 Morten Olsen
Wine decor consultant
More than just storage
A wine rack, or a wine cellar if you want, is much more than just organised storage of wine bottles. The concept of a wine cellar comes from the fact that a lot of wines require lower temperature storage in order to provide the best drinking experience, and these temperatures are naturally found closer to the ground. Ideally, storing wine in the basement seems like the best option - but you are missing a crucial piece of the wine experience puzzle if you hide the bottles.
You are missing the element of display, show and design. Because wine is an exclusive product that, just like paintings and interior decorations, defines your home and who you are as a person. You love wine, and we want to show that to your guests. And don't worry - we have the solution for you if you think that you desperately need to have wined stored in the basement due to the lower temperature. Read more below.
Installing a wine cooler
The only apparent problem by having a wine rack under your staircase is the lack of temperature adjustability. But there is a solution as we offer our so-called wine coolers, which are specifically designed for wine bottles. They come in many shapes and sizes with different functions based on your needs. And we know we have something for you as well.
There are substantial differences between our wine coolers and normal refrigerators. Firstly, the shelves in our wine coolers are not plain as normal fridge shelves. They are designed for wine bottles specifically, allowing you to take out a bottle without having to move other bottles in order to reach your bottle of choice. The bottle does not roll around loosely - it's firmly placed.
Secondly, some wine coolers offer 2-zone temperature control, allowing you to set one specific temperature at the top of the cooler and another temperature at the bottom. By using a 2-zone wine cooler, your unique wines will always have the perfect temperature.
Unique Danish design and solid crafting
At Wineandbarrels, we recommend our Winerex and Caverack modules for your staircase wine rack. Each brand has its own advantages, and we will elaborate on them here. However, they both have in common that they are easy to adjust to your specific staircase dimensions.
Caverack
Caverack is an extremely cost-efficient solution that comes in a rock-solid design for an affordable price. The modules from Caverack are simple and elegant, and they are a popular solution due to their versatile design which suits most homes.
The wine racks fully serve their purpose, and they offer great longevity. Despite the modules being very well-crafted and versatile, the cost is not high. If you chose to build the wine rack yourself, it comes with a user-friendly user manual.
Low price
Solid and great longevity
Many shelf options
Flexible solution
Simple and versatile design
Images from a satisfied customer