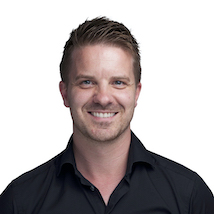 Get a free design and interior design proposal
Renato wine racks are an exclusive furniture series that comes in small square modules as well as larger floor modules that can be freely combined in all possible ways.
If you would like a unique and non-binding interior design proposal, I'd love to draw it for you. Click here to get in touch.
»Morten Østergaard – Interior decorator .
Exclusive and stylish wine racks
Our RENATO wine racks are made of the best materials and with a very attractive finish. A simple, classic and stylish design that displays your wines in the finest manner. These wine racks are suitable for both homes, shops, hotels, cafes and restaurants. Wherever these wine racks are placed they will attract attention and admiration.
Built to last for many years
The modules are made of the best quality particleboard coated with a thick layer of highly durable melamine. This makes the surface very durable and impervious to scratches. The edges are coated with an extremely durable PVC. These coatings allow the modules to retain their attractive appearance year after year. The color is charcoal gray tending to almost black.
Factory assembled
All RENATO modules and racks are assembled at the factory in Spain and are ready to use on delivery. This ensures consistent quality and frees you of the bother of self-assembly. Flexible modules. RENATO modules are based on the square dimensions 42x42x42 cm, which makes them very flexible to combine and expand upon, both now and in years to come. In the RENATO rack several modules are assembled in the factory.