Didier Penine is founder of the personalised Champagne company Say It With Champers, that is based in the UK. Didier comes from at long line of French Champagne producers and is a passioned Champagne connoisseur himself. We sat down for a chat with Didier about his company and his love of bubbly.
Tell me a bit about yourself and your background in the world of wine?
My family in France produce Champagne and are a 7th generation grower/producer. They supply a number of hotels and restaurants throughout France. In total they produce around 18,000 bottles a year, which, compared to the big Champagne houses is a drop in the ocean, but is quite typical for those Champagne houses that are more under the radar. I've always been a fan of Champagne, in fact my Dad tells me that the day I was born the first thing to pass my lips was Champagne in true Champenois tradition!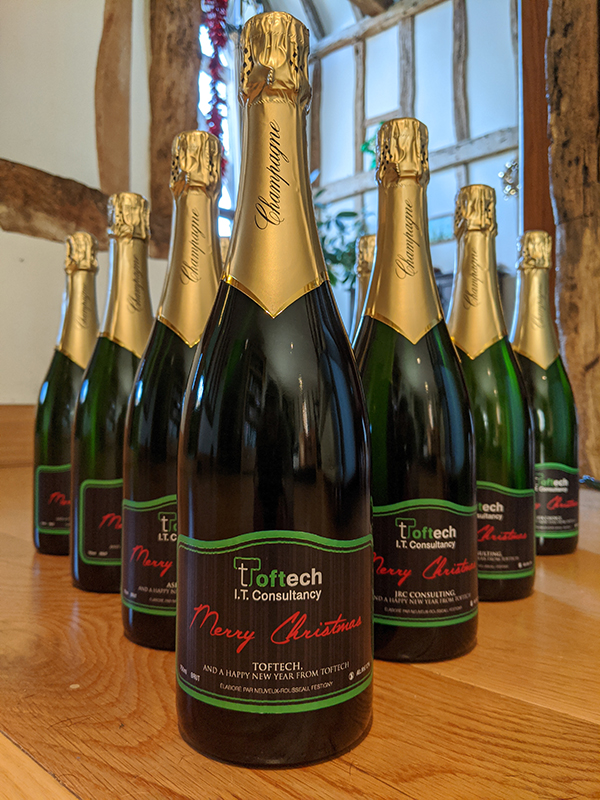 What was your motivation behind starting Say It With Champers, and what are you selling?
The idea first hatched about 12 years ago when at my own wedding my Dad brought about 30 wedding personalised Champagne bottles over, they almost stole the show as all the guests were wowed by them. All this time I kept wanting to go for it, but never quite had the courage so a good 12 years after first having the idea I went ahead and started Say It With Champers. Good things come to those that wait I guess is the moral of the story! My main product is bespoke label design around a company's branding which corporate clients tend to use, the likes of hotel chains use them to treat high spending customers. I also provide personalised Champagne for a range of popular occasions such as anniversary, birthday, engagement, wedding and so on. I also sell the family produced Champagne on its own through my website and with it being vegan friendly I have bracketted it as such there.
Who is your typical customer?
In terms of volume my biggest seller is the bespoke label branded bubbly, my typical customers for this product are businesses, for example I have a corporation that takes around 40 per month and they have their own bespoke branded bubbly that they use to gift clients who have reached 5 years loyalty and also reward their own staff. Also my customers include events/wedding planners, hotel chains, estate agencies and sports clubs, as well as promotional goods companies who want to offer branded bubbly to their own end users. In terms of quantity the typical customer would be the general public, people who are looking for a gift that is a little bit different. Personalised gifts are all the rage these days and with Champagne being the drink of celebration, it gives people a great choice to surprise that person with a gift they will love and remember.
Are you selling mostly online or do you have an offline point of sales as well? Why?
I am a purely online business as this suits the product perfectly. Each product of course is totally unique and to have shelves full of products that people cannot pick up and leave the store with woudn't make sense. My biggest market is the corporate market, and of course such customers will not typically visit a high street store looking for this sort of product. I do however attend exhibitions and other networking events where people can see the products themselves. Although they don't leave with the product, what they do leave with is the idea of how a personalised bottle of branded bubbly can benefit their business and add that personal touch that their competitors are almost certainly not doing.
What sets Say It With Champers apart from its competition?
We are the only personalised Champagne company that has a family produced Champagne in their product offering. People love to know the supply chain - from the grapes being planted and harvested, the Champagne being bottled, the gift being personalised, right up until when the customer receives it. We can account for every step and can guarantee the quality along the way. All our designs are unique and look fantastic with approximately 60 to choose from, a number that is increasing all the time. Service is very important to us with all orders processed immediately with every care and attention made to ensure the gift arrives safe and sound. The goods are packaged extremely well and shipped in a outer wrap that is filled with an air compressor, so any client ordering from us can have full confidence the product will arrive quickly, look great, taste great and importantly be in one piece!
What's the bottle that made you fall in love with Champagne (or wine in general)?
I've liked Champagne for as long as I can remember so it is difficult to pinpoint the exact bottle, but our family produced Champagne Neveux-Rousseau tastes fantastic. They are a small/medium grower/producer and have lots of similarities with the other under the radar producers out there. The Champagne is fantastic and follows traditional methods with an emphasis on quality and taste and remarkably good value.
What is your favorite wine region(s) and why?
I am of course very biased towards the Champagne region, the variety of different houses and the number of types of Champagne produced between them is quite extraordinary, often with quite different tastes and characteristics between them always reflecting the unmistakeable signature of the winemaker. Outside Champagne I have always enjoyed the Alsace region and the wines from there. Alsace has it's very own sparkling wine, the Cremant d'Alsace, made with the 'methode Champenoise' that being the second fermentation that takes place inside the bottle. This great sparkling wine is creeping into the UK market more and more and represents great value for money. Aside from sparkling wine the Alsace region has a huge variety of fantastic wines such as Riesling and Gewurztraminer among many others. Although it isn't the most fashionable of wine regions, the quality and taste for me make it one of my go-to wines of choice.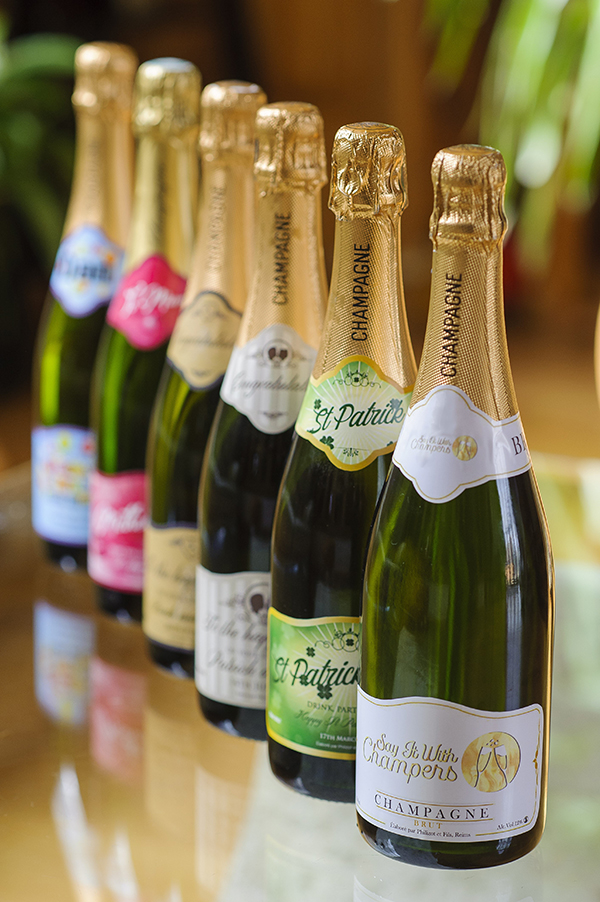 Do you see any trends in the way people produce, buy and consume Champagne (or any other sparkling wine) today?
I feel that at the moment there is a growing focus on sustainability among wine producers with a particular focus on the sustainability of their processes and practices. The industry is of course dependent on having a healthy ecosystem so turning a blind eye to this simply isn't an option. It can only take the smallest of changes in sun or soil and the harvest for the year can be threatened. The future of such a profitable industry could rest with how it adapts to a changing climate. The harvest date nowadays is a full two weeks earlier than it was 20 years ago, this in turn means the wines bud at an earlier date in the year and the grape is more vulnerable which can kill off the fruit. Consumption-wise I think there is a growing trend for people to buy less, but opt for a higher quality Champagne, perhaps it can be said that the young are drinking less, but drinking better. With regards to the choice of Champagne that people are buying I feel there is a trend to move away from the mass marketted Champagne houses. People opt to drink something new and different, something they have found themselves or learnt about rather than being spoon fed what they are told they are supposed to be drinking.
Do you store your wine and how?
Yes, all my wines are stored in our outhouse. We are fortunte that this building is very well insulated which means that the temperature swing is not so great. You will find that the majority of houses in France, even the new builds will often come with a walk in cellar as standard. Unfortuantely, we are not quite so blessed in the UK, although there are some fantastic companies that will come and build you a swirl type cellar that looks stunning. Perhaps one day that will be the next treat to myself!
You can only drink one Champagne for the rest of your life. What is it and why?
Our family produced Champagne of course! However, there are many many fantastic Champagnes available, unfortunately many of which I am yet to sample. But of the ones I have been lucky enough to try recently was the Krug Grand Cuvee 160eme edition Brut. It is made up of 121 wines from 12 different vintages dating back as far as 1990. The taste of this Champagne is superb, and is both deep and complex while having a distinct freshness to it at the same time.
Do you have any advice for the wine enthusiast wanting to get started in the wine business?
The wine industry can be a tough nut to crack and in many ways my business has more parallels with the gifting market than the alcohol market. A number of my avenues to market are quite different to that of a wine merchant for example, however one common theme which is crucial for any new business is building a network of contacts that you can trade ideas or pass on contacts to facilitate business. Social media, such as Instagram and LinkedIn have been very useful for myself to date.The people aspect of any business will always be important, perhaps even more so for online businesses in many respects.
Learn more about Say It With Champers at Sayitwithchampers.co.uk.