Cavecool
Cavecool - Three times coolness in a single unit!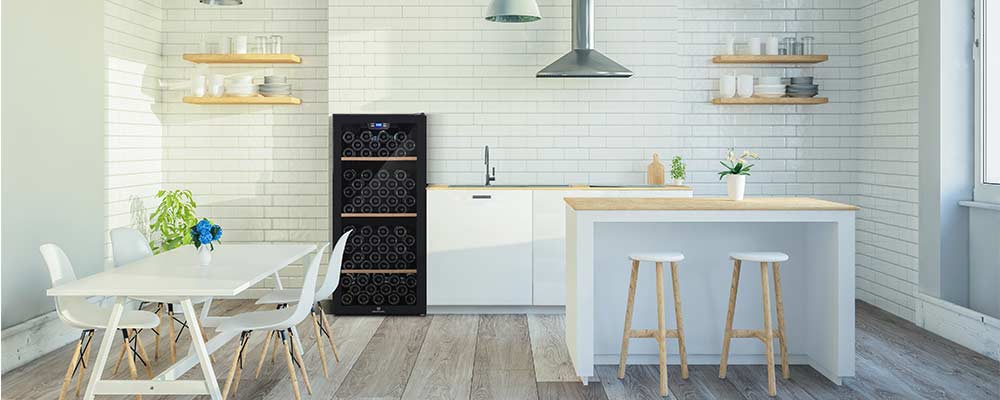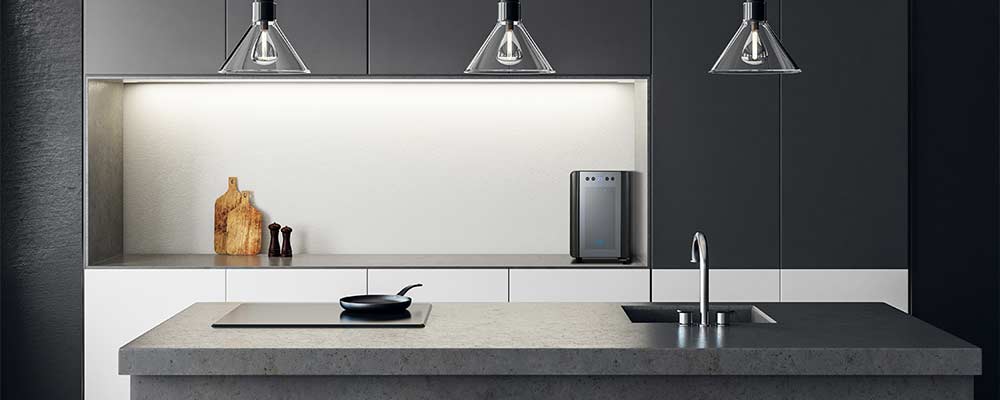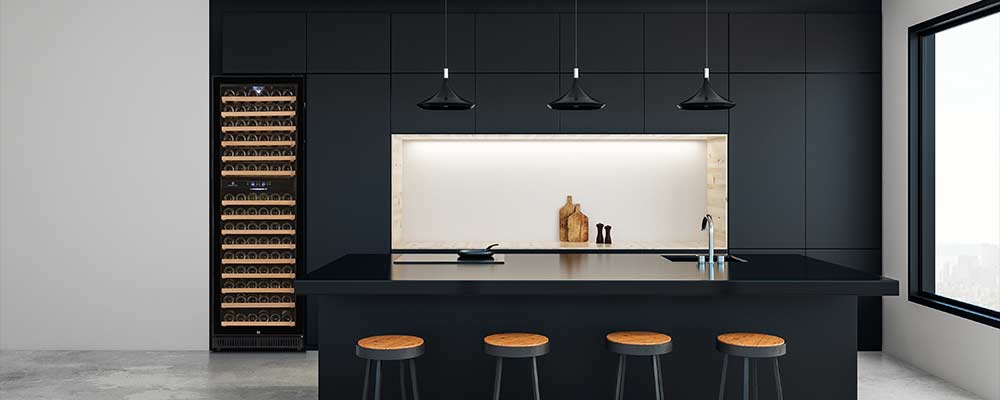 Danish designed wine fridge with thought-through Nordic coolness as paramount. That's what Cavecool is about.
All Cavecool is about are the three cornerstones that hit bull's eye with all of us: design, quality and above all the price. The mission is to develop the best possible wine fridge while keeping the price sharp and extremely attractive. Cavecool is a wine fridge that gives value for money at an unprecedented level!
The fact that the wine coolers look great is absolutely not unimportant, because they are obviously not meant to be tucked away. The size of the wine fridges from Cavecool appeals to wine lovers with limited space in the home.
Cool quality
Recent years veritable boom in the market for wine coolers have created a great knowledge among consumers who enjoy a good glass of wine at the right serving temperature.
Today it is not reserved for wine geeks to own a wine fridge, but also modern décor conscious people.
Cool quality - The components
The widespread awareness of the concept of wine coolers creates a demand for quality. The word quality is by Cavecool understood and defined as reliability and functionality.
All Cavecool wine fridges are developed on a foundation of proven and reliable components from experienced and skilled subcontractors. Every level in the production chain knows exactly what it takes to take care of your wines.
Cool design
When you have established that a wine cooling cabinet consists of elements and components that are well-proven and recognized, the exterior also has to look great. With Cavecool you get a wine cabinet that always has a thought-through design to fit the vast majority of decors.
The cool thing about Cavecool wine coolers is that there is something for everyone who likes the Nordic expression with its minimalism and simplicity.
Cool design - The doors
A common feature is the black doors that exudes style and class in a discreet and deliberately understated way. You can clearly see that this is a nice and elegant wine fridge that does not visually disturb the room's decor.
Such design concepts make the cabinets suitable for decorating a modern home with a sense of style and aesthetics. A great example is the handle on the black doors that is stylishly integrated in the side of the frame.
Cool design - The shelves
The beautiful cabinets are equipped with shelves, all of which exude class and elegance.
The distinctive and exclusive wooden shelves radiate solid quality in the larger models, while the black shelf fronts in the small models provide a more discreet look.
Cool design - The small sizes
Cavecools wine coolers are intended for people with a desire optimal wine storage in a limited space. The small countertop wine coolers for 6 and 8 bottles will fit perfectly in a caravan or on a boat. Or how about a nice mini wine fridge for the cottage? The rosé and white wine will always be ready for serving.
You can of course also have a cool beer ready in the fridge. A cold one straight from the Cavecool, as we like to put it.
Cool design - The mini wine fridge
The range of wine cabinets from Cavecool is also suitable for those looking for the very first wine fridge. Often, you are just curious try out the idea of having a wine fridge to see if it is something that appeals to you. And a so-called beginner's wine fridge at a sharp price is a great way to check this out without a huge cost.
Cavecool offers just the kind of wine fridges, where you can easily and cheaply get a taste of wine storage and serving wine at the right temperature. Such a wine fridge is, of course, welcome to look great at the same time!
Cool design - The wine cabinet grows
When you have been bitten by the wine collector bug and you have a little more space available in your residence, there is imminent danger that the need for more bottle storage capacity will arise. You are now ready to go up one step on the ladder, and Cavecool is ready with a wine fridge to serve the purpose.
With the constant and continuous mantra of giving you cool design, cool quality at cool prices, Cavecool presents wine storage in one or two temperature zones with a capacity for up to 168 bottles.
Cool prices
The single best thing about the cool cabinets from Cavecool is the price! The main task of the product developers at Cavecool is to present wine coolers that are inexpensive. And the exercise must be said to have been successful, since the price of a wine refrigerator is by far the most important factor in discerning wine lovers looking for something good for the price.
Cavecool strives to accommodate a segment in the market, with a strong focus on price without compromising on quality and design. Often you have to compromise on one or more of these three crucial factors, but Cavecool meets all of them. With a wine fridge from Cavecool you always get high quality for the price.
Cavecool is cool design and cool quality at cool prices!